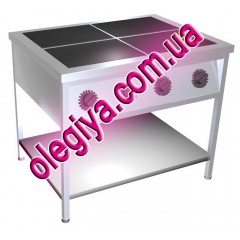 Производитель: Олегия
Electric stove with four - the classic version of the industrial boards. It is intended for preparation of various dishes with the help of electric current. As most of these currently plates made of stainless steel of different grades. The build proc..
Производитель: Олегия
Advantageous and convenient purchase In the kitchen, or in the production of eating places required refrigerant table, preferably with drawers. Frame and table top made of "stainless steel" is to ensure the long term use. Also, the mater..